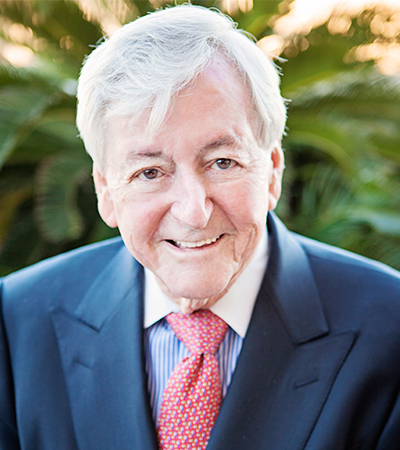 Texas Star Alliance
Texas Star Alliance
1122 Colorado Suite 102
Austin, TX 78701
Phone
(512) 281 – 1300
Email
Harry McAdams is a Principal Emeritus of Texas Star Alliance and one of the most experienced professionals in the country. Harry is a highly respected advisor to some of the most successful corporations and individuals in the nation. He has broad experience in the inner workings of the legislative process in both the U.S. Congress and the Texas Legislature. His early career was in top professional staff positions in the U.S. House and the Senate.
Harry was appointed by the governor of Texas as the director of the state/federal relations in Washington, a lobbying and coordination function with statute authority to handle grants, disputed issues and countless matters between all Texas and Federal agencies. He served as the governor's voting representative on the Southwest Border Regional Commission, working with the governors of New Mexico, Arizona and California in distributing millions of dollars annually to qualifying land-grant colleges. The governor designated him to serve on a coastal planning commission which addressed land use planning policy and related matters affecting the Texas gulf coast in cooperation with the Texas Parks and Wildlife Commission. Harry was designated as staff advisor to the governor on the National Governors Association, the Democratic Governors Association and the Southern Governors Conference. He currently serves as a member of the Interstate Oil Compact Commission.
Among Harry's most challenging lobbying assignments was his role as a member of the lead team representing the old AT&T in the six-year telecommunications fight which ultimately allowed local service companies into long distance. He then served as an advisor to SBC (the new AT&T) in satisfying the numerous steps required for FCC approval. He particularly enjoyed serving a large group of Texas cattlemen in defeating a bill in the Texas Legislature sought by the U.S. Department of Agriculture. Cattlemen felt the bill encroached on the private property rights because it allowed inspectors at will to inspect cattle for Brucellosis disease. Recent challenges involve representing owners of the underground water rights in the Edwards Aquifer.
Harry's military service includes active duty in the enlisted service in the U.S. Naval Reserve. Major McAdams received a direct commission from the Secretary of the Air Force and served for fifteen years.
Harry graduated from The American University in Washington, DC, with a bachelor's degree in Public Administration. He has always viewed work challenges as continuing education and places a high value on community and civility in his lobbying practice.