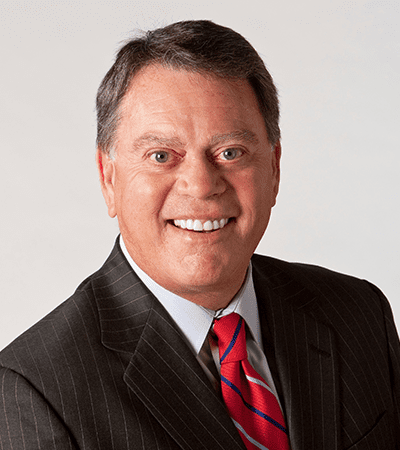 Texas Star Alliance
Texas Star Alliance
1122 Colorado Suite 102
Austin, TX 78701
Phone
(512) 281 – 1300
Email
Nick James is a principal at Texas Star Alliance. He brings a wealth of experience in Texas state government, having worked for the Lieutenant Governor and the Senate for over 25 years, and is considered an authority in all facets of the legislative process. As a lobbyist for the last several years, he specializes in a tailored approach to advocacy for a number of industries. His areas of expertise include insurance, water, gaming, beer & alcohol, tobacco, transportation, taxation, pensions and retirement systems, and energy.
Nick cut his teeth in politics while working for several legendary Texans, including the late Lt. Governor Bob Bullock. Bullock asked him to serve on the Governor's Health Policy Task Force in order to study insurance issues and recommend state policy revisions and changes.
His stint in the Senate allowed him to work for a total of three state senators. During this time, James spent more than then 14 years serving as a staff member for the well-respected Senator Kenneth Armbrister. As Senator Armbrister's Chief of Staff, James helped coordinate committees the Senator chaired, such as Senate Natural Resources, State Affairs, Criminal Justice and Intergovernmental Relations. He helped craft potential legislation, averaging 200 bills per Session, during which he shepherded all bills through the process from drafting to committee review to final vote on both the Senate and House floors.
Nick was instrumental in drafting Sunset Commission legislation during the 74th and 75th legislative sessions and their respective interims. Some of the agencies studied were Texas Department of Transportation, Texas Department of Agriculture, Guadalupe-Blanco River Authority, Public Utility Commission, Teacher Retirement System of Texas, Credit Union Commission, Texas Turnpike Authority, Texas Public Finance Authority, Texas Workers' Compensation Commission, Texas Racing Commission, and the Department of Information Resources. He also helped draft gaming legislation from 1997 through 2005 for Senator Ken Ambrister.
Nick is a native Austinite, and graduated from Texas A & M -Texarkana with a double major in Finance and Economics. He is an avid golfer and enjoys UT football. A personal interest in mental health issues led him to the Board of Directors of the Bipolar Foundation of Central Texas, on which he serves as the President. He has three grown sons, and is married to another longtime Austinite.