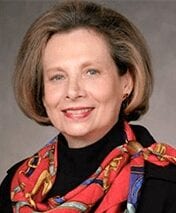 New York Office
Prime Strategies NYC
211 West 71st Street
New York, NY 10023
Phone
(212) 595 4416
Email
Cecilia E. Norat has a wide range of experience in government relations and regulatory affairs.
She is a past President of Vendor Services and Senior V.P. AIG, Claim Services Inc., where she was responsible for supervising the work of outside Third Party Administrators handling large claims for AIG.
She worked for NY State Insurance Fund (SIF) as its Executive Director and Chief Executive Officer of Workers' Compensation and Statutory Disability Insurance. At the time Cecilia oversaw the fund, SIF had assets exceeding $6 billion, and Workers' Compensation earned premiums that exceeded $1.4 billion, serving over 193,000 policyholders through seven statewide offices with over 3,000 employees. She was also Deputy Executive Director, directly responsible to the Executive Director for supervision of Underwriting Payroll Audit, Field Services, and Actuarial departments
From 1999 to 2013 Cecilia was the Deputy General Counsel & Director of State Relations and Global Regulatory Affairs for American International Group, Inc., where she directed a nationwide professional staff responsible for all legislative and regulatory relations for all companies in the AIG group.
Cecilia Norat attended Fordham University School of Law, J.D., and was in the top 25% of the class (top 10% in second and fourth years). At Fordham, she also received a B.A., Economics, summa cum laude.
Ms. Norat has received many prestigious awards for her work, including the NYS Bar Association – Insurance, Negligence, and Compensation Law Committee's Young Lawyer Award, the NYS Employees Brotherhood Committee's Benjamin Potoker Award, the Wall Street Chapter of Image Hispanic Executive Award, the Association of Professional Insurance Women – Woman of the Year Award, the Business Insurance 100 Leading Women in the Insurance Industry and lately the National Association of Insurance Women Achievement Award.
Ms. Norat is currently President of Cecilia Norat Consulting LLC, specializing in regulatory and legislative issues relative to insurance in the USA and other countries.