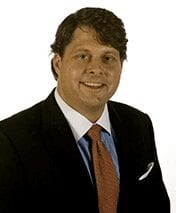 Texas Star Alliance
1122 Colorado Suite 102
Austin, TX 78701
Phone
(512) 281 – 1300
Email
Chad Cantella is a principal with Texas Star Alliance. He has a broad background as a public affairs professional and an entrepreneur. With over 20 years of experience, Chad specializes in strategic communications, lobbying, political strategy, and business development.
Chad has served in key roles assisting clients ranging from national nonprofits to major industry groups, including the commercial irrigation industry, statewide campaigns, Big Brothers Big Sisters of America, and the pharmaceutical industry. In addition to a successful public affairs consulting practice, Chad has held leadership positions in the waste, nonprofit, and energy sectors.
While overseeing the public affairs department for Big Brothers Big Sisters of Texas, Chad led the state-wide effort to create the Amachi Texas initiative by developing successful partnerships with private businesses, the state of Texas, and nonprofit organizations. Amachi Texas is a nationally recognized mentoring program that impacts the lives of thousands of at-risk children.
Previously, Chad built and sold a regional waste services company based in Austin, Texas. He also owned River City Communications LLC, a strategic communications company that provided government relations consulting and political campaign management. He also served as marketing director for Houston-based oil exploration company GSI.
Chad is a graduate of Texas Christian University, where he received a degree in public relations. He is a graduate of Leadership Austin and was a fellow with St. John's The Divine Church in Houston. Chad is often a guest speaker on topics ranging from faith to business and culture. He and his wife, Alison, call Austin home.