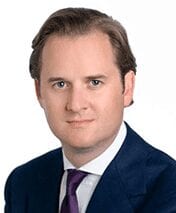 Texas Star Alliance
Texas Star Alliance
1122 Colorado Suite 102
Austin, TX 78701
Phone
(512) 281 – 1300
Email
John R. Pitts, Jr. is a Principal at the Texas Star Alliance. He has over 15 years of experience working on policy and political issues in Texas, Washington DC, Mexico, Canada and across the US. John has a unique background combining policy and political experience with energy infrastructure development, and currently represents clients before policymakers on a range of issues and advises clients on business and project development.
After beginning his career working for Governor Rick Perry's successful campaign for Lieutenant Governor, and then as Gov. Perry's assistant on the floor of the Texas Senate, John worked on a number of political campaigns and initiatives in Texas and Washington. Beginning in 2003, John turned his efforts to public policy, and has since worked on a wide variety of issues across North America. John spent several years developing power plants for SunPower Corporation, a global solar manufacturing company, where he worked on site/project development, origination and financing in the US and Mexico.
John's practice includes:
• Legislative & Government Affairs
• Business Development, including Government Procurement
• Project Development Advisory, including Property Tax Abatement
• Project Financing
• US-Mexico Cross Border Trade
In addition to his professional activities, John is very involved in his community. He is a member of the City of Austin's Flood Mitigation Task Force, appointed by the Austin City Council, and sits on the board of the Colorado River Association, a group dedicated to increasing awareness of the importance of the Colorado River through professional and community engagement.
John is married with three young children and is a graduate of the University of Texas in Austin.