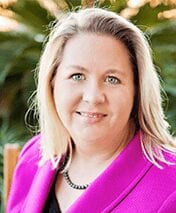 Texas Star Alliance
Texas Star Alliance
1122 Colorado Suite 102
Austin, TX 78701
Phone
(512) 281 – 1300
Email
Lucinda Dean Saxon is a Principal of Texas Star Alliance. She is a seasoned lobbyist with almost 20 years of experience working with Texas legislators. Lucinda specializes in direct lobbying, state agency relations, coalition building, grassroots organizing and public speaking. Well-known at the Texas Capitol, she has a reputation for winning.
Lucinda learned the ropes while working for Lt. Governor Bob Bullock. She has worked as a Chief of Staff in the Texas House of Representatives and as a legislative aide in the Texas Senate. Lucinda has business experience with agencies and trade associations. While working as the Government Affairs Director at the State Office of Risk Management, Lucinda assisted in implementing a cost-cutting program that saved taxpayers more than $30 million.
As a lobbyist for the Texas Association of Business, the state's most powerful and effective business association, Lucinda worked on key pro-business issues such as the asbestos tort reform and workers' compensation reform. For the last four years, Lucinda has represented various clients on all types of business matters ranging from group health to alcohol issues. On the regulatory front, Lucinda has aggressively protected her clients in rule making processes at various state agencies and promoted their specific issues to agency leaders.