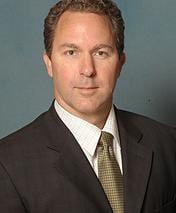 Ft. Lauderdale Office
Prime Strategies
1512 E. Broward St. Ste 101
Fort Lauderdale 33301
Phone
(954) 779 2734
Email
Patrick Maloy is an attorney and founding partner of Prime Strategies and has extensive experience in healthcare, pari-mutuels, utility regulation, insurance regulation, and corporate law.
After graduating with honors from the University of Florida in 1987, Patrick was a staff analyst with the Florida House of Representatives Committee on Agriculture.
Patrick was responsible for researching and drafting legislation on issues relating to food safety, farmer's markets, aquaculture and sustainable crop strategies.
Patrick has also served as the Director of the Democratic Senate campaign committee. In this capacity, he managed over 30 Senate Campaigns supervising all data collection and analysis, creative development and communication plans.
Patrick is a graduate of Florida State College of Law. He has worked extensively in healthcare, commercial lending, financing and insurance transactions including the first ever $1.5 billion credit line for the Florida Residential Property and Casualty Joint Underwriting Association (FRPCJUA), the Zurich policy portfolio transfer from the FRPCJUA, and the American International Group (AIG) policy portfolio transfer from the FRPCJUA.
Additionally he has served as the CEO of a healthcare company and as a Board Member or Advisor for multiple healthcare and technology companies.