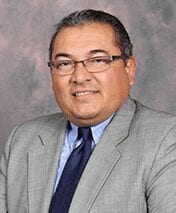 Los Angeles Office
Prime Strategies
5400 E. Olympic Blvd.
Suite 208
Commerce, CA 90022
Phone
(213) 608-0774
Email
Pedro is a government affairs professional with over two decades of experience working in California politics.
Pedro served as the principal consultant to the California Assembly Select Committee on Housing in the Silicon Valley, the principal consultant to the California Commission for Economic Development, and to the Speaker of the California Assembly. Additionally, he was twice appointed by California's Governor to commissions. Pedro has also served as Deputy Chief of Staff to a member of Congress, Chief of Staff to a member of the California State Assembly, City Manager, Assistant City Manager, and Director of Community Development and Planning in various local Los Angeles County jurisdictions.
Pedro has been recognized for his work during the City of Bell Municipal Crisis by the California League of Cities, Latino Caucus, and received a resolution from the City of Los Angeles for helping restore Trust, Ethics, and Fiscal Sustainability as Interim City Administrator for the City of Bell. Pedro holds a degree from California State University, Los Angeles.