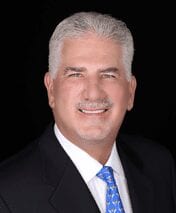 Miami Office
Prime Strategies
235 Catalonia Avenue
Coral Gables, FL 33134
Phone
(305) 461 4260
Email
Rodney Barreto is a founding partner of Prime Strategies, LLC. Rodney brings more than twenty-five years of experience in public policy and corporate business development to the firm. His work with Miami-Dade County, state and municipal governments has helped dozens of corporate clients achieve measurable business results by working effectively with public officials, their staffs, and relevant organizations to develop and implement winning strategies.
Rodney is a member of the Florida Council of 100, he also serves on Miami-Dade County Mayor Gimenez's Business Roundtable, Miami-Dade County Schools Superintendent Carvalho's Business Advisory Council, Baptist Hospital Foundation, Goodwill Industries of South Florida, the Bonefish and Tarpon Trust and Guy Harvey Ocean Foundation, he is also Chairman of the Fish and Wildlife Foundation of Florida.
In 2007 and 2010 Rodney Chaired the South Florida Super Bowl Host Committee games at Sun Life Stadium. During his tenure with the Committee, Rodney helped raise more than $50-million dollars to support those games. Rodney has been involved with the Super Bowl for twenty-eight years.
Super Bowl XLVI is the 5th South Florida Super Bowl with which he has been involved. Recently, as Chairman of the South Florida Super Bowl Bid Committee, Rodney was instrumental in securing a bid and bringing Super Bowl LIV to the Sunshine State.
Rodney has twice chaired the Annual U.S. Conference of Mayors when the Conference was held in Miami. He was also Chairman of the Breeder's Cup Championship held in South Florida and was the Chairman of the Sister Cities International Convention in Miami. Rodney was co-chairman of the City of Miami Centennial celebration.
He also created the Big Orange New Year's Eve celebration in Downtown Miami, a Miami tradition that still takes place each New Year's for the past twenty-five years.
Rodney served ten years on the Florida Fish and Wildlife Conservation Commission having been appointed by Governor Jeb Bush and re-appointed to a second five-year term by Governor Charlie Crist. He was elected by his fellow commissioners to serve as chairman of the commission for seven of the ten years he served. In recognition of his leadership, the Florida Fish and Wildlife Conservation Commission established the Rodney Barreto Conservation Award for outstanding achievement and presented Rodney with the inaugural award in 2011.
Rodney has twice been named one of the top 100 most powerful people in South Florida by South Florida CEO magazine. Additionally, the Latin Builders Association named him "Consultant of the Year." The Coastal Conservation Association of Florida presented Rodney with their Conservation Award.The Yamaha Contender Miami Billfish Tournament awarded him with the Captain Bob Lewis Perpetual Memorial Award for his conservation efforts. He has also received special recognition for his outstanding contributions in the establishment of a Research Natural Area in Dry Tortugas National Park to restore, protect and preserve the park's pristine subtropical ecosystem.
Prior to his career in public affairs and real estate, Rodney was a City of Miami police officer. Rodney earned his Bachelor of Arts degree in Professional Studies from Barry University.