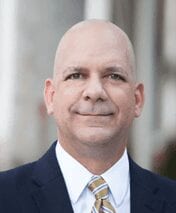 Miami Office
Prime Strategies
235 Catalonia Avenue
Coral Gables, FL 33134
Phone
(305) 461 4260
Email
Tim Riera-Gomez brings almost 20 years of experience in state and local government to Prime Strategies. A graduate of Florida State University with a degree in Political Science, Tim began working with the Florida Legislature while in college, monitoring legislation for a lobbying firm. Upon graduation, he went to work for the Florida House of Representatives as a budget and legislative analyst with the Committee on Appropriations, specializing in transportation and economic development issues.
Tim has spent the last 10 years working for Miami-Dade County. He worked for the Board of County Commissioners in the Office of Legislative Analysis and in the Office of the Commission Auditor overseeing transportation and government infrastructure issues. For the past 5 years, he worked in the Mayor's Office as a policy advisor and legislative analyst.
Tim has also done extensive campaign work over the last 20 years and has experience in both state and local elections.